Cell Communication in Cancer Development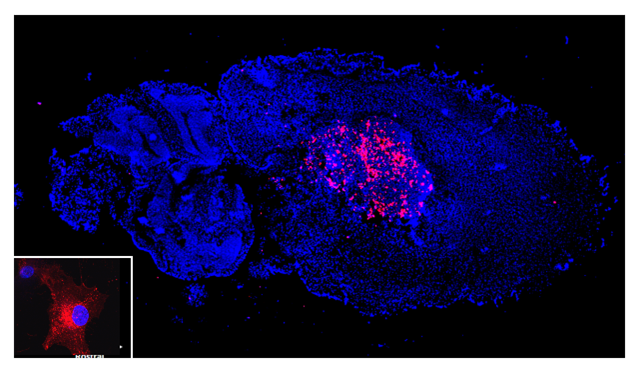 The focus are circulating miRNAs and extracellular vesicles (EVs) as biomarkers of early diagnosis and therapeutic targets in tumors. Tumor cells produce large amounts of EVs, secreted in the biological fluids that contain lipids, proteins, and nucleic acids, including miRNAs that are stable, easily accessible, and can mediate the interaction tumor-microenvironment in cancer progression. Circulating EV-miRNAs have a great potential as biomarkers as components of the liquid biopsy.
Our research is declined in the following points:
–  Fluorescent tracking of EVs in the human tumor cells
–  Characterization of the EVs uniquely released by human tumor cells both in vitro and in vivo. 
–  Next generation sequencing of RNA species in EVs specifically and uniquely secreted by human tumor cells in vivo, in an appropriate preclinical model (e.g. orthotopic human brain neoplasm in immunodeficient mice).
–  Study of tumor spread